Mayfield Community School Open Night 
On Tuesday 10th September Mayfield Community School hosted their Open Night. The event started at 7pm with a constant flow of visitors until 9pm. All visitors were greeted at the main reception by Mr Kieran Golden  Principal and Mrs Kathleen Daly Deputy Principal.
Parents and their children were given a guided tour around the school by student representatives. They had the opportunity to visit many specialised rooms for example Music, Business Studies, Home Room, Computer rooms, DCG, TG, Home Economics Rooms, Science Rooms, Art rooms, Woodwork room , Engineering room , Computer Auotmated Design room while also visiting the core subjects of Irish , English , Maths, French, Religious Education, History and Geography. On hand also that night were representatives of UCC, CIT and Access to education Bridge to Employment (ATEBTE).
Parents were also welcomed by our Parents group with tea and coffee and then finally made their way to the school library where they were addressed by the school Principal Mr Kieran Golden and past pupils of our school that have gone on to study at third level. It was great to see so many new families showing interest in our school but as always, seeing old familiar faces always finds a place in our hearts.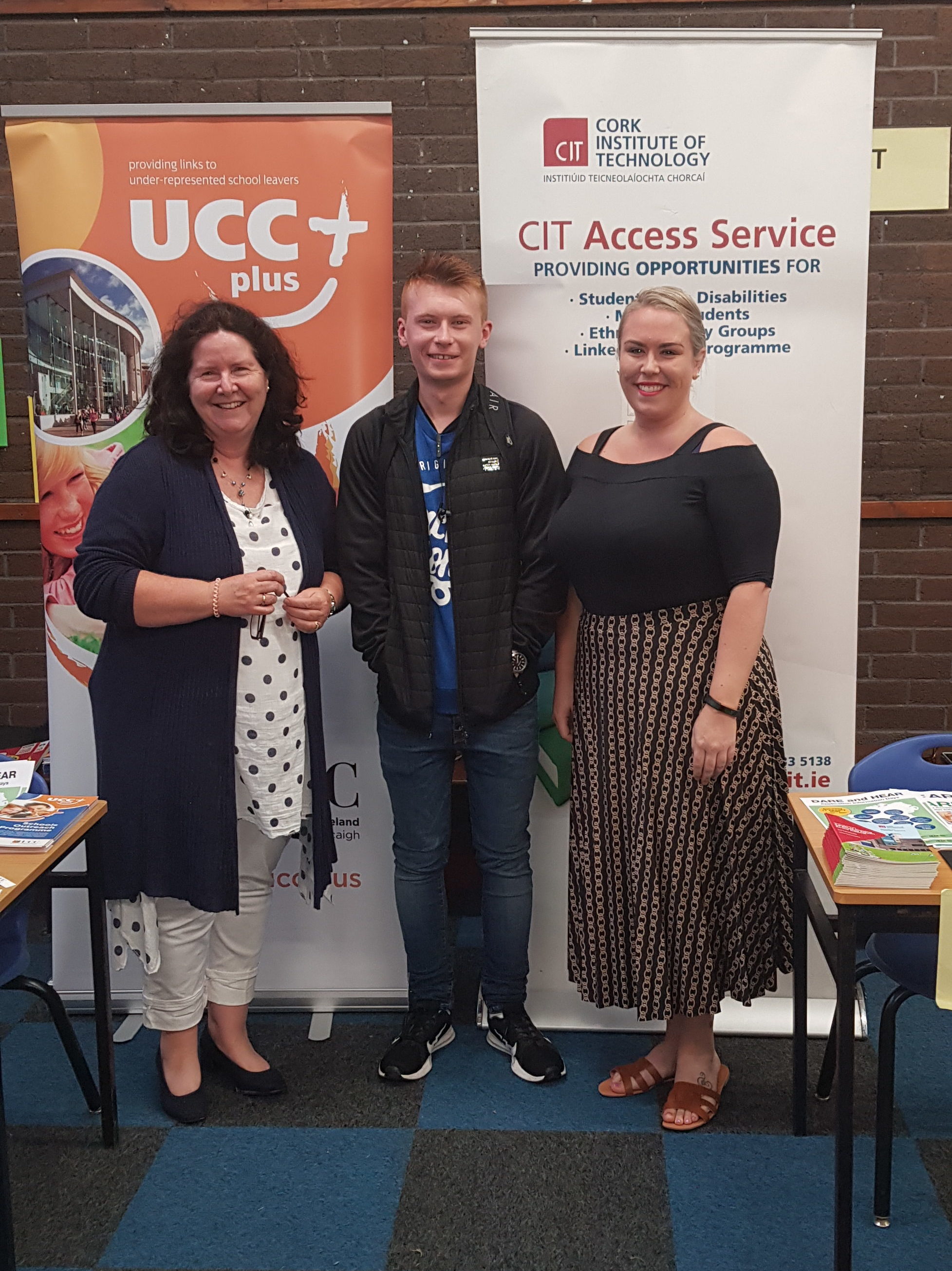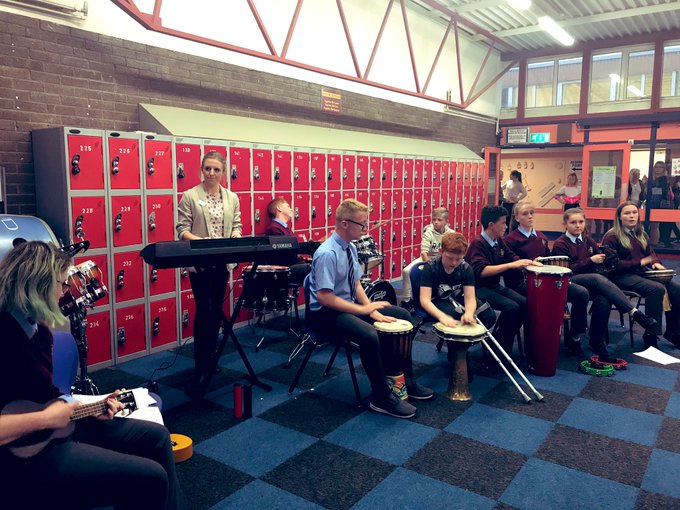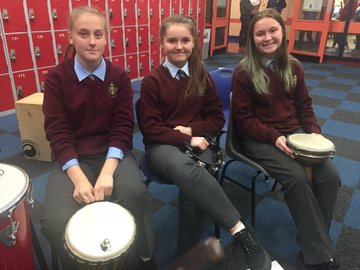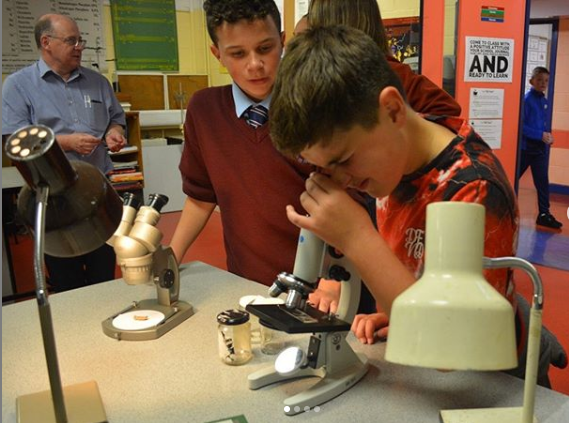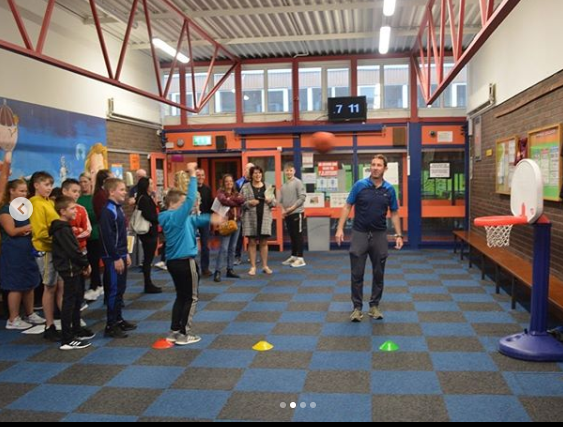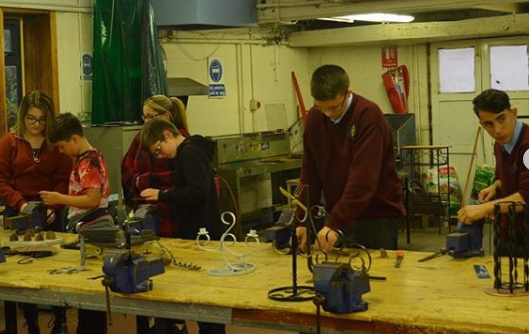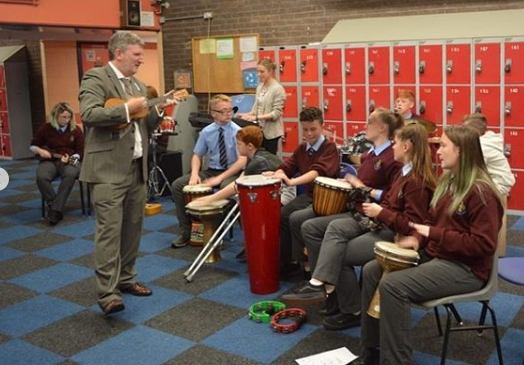 Our Music Teacher, Mr. Casey, conducting the orchestra.