As a DEIS school we are proud of our links to both CIT and UCC.  Each has a support structure in place to support students of DEIS schools in securing places in college, but also to do really well once they get to college.
Here's a graphic outlining the supports available to our students via the UCC+ programme: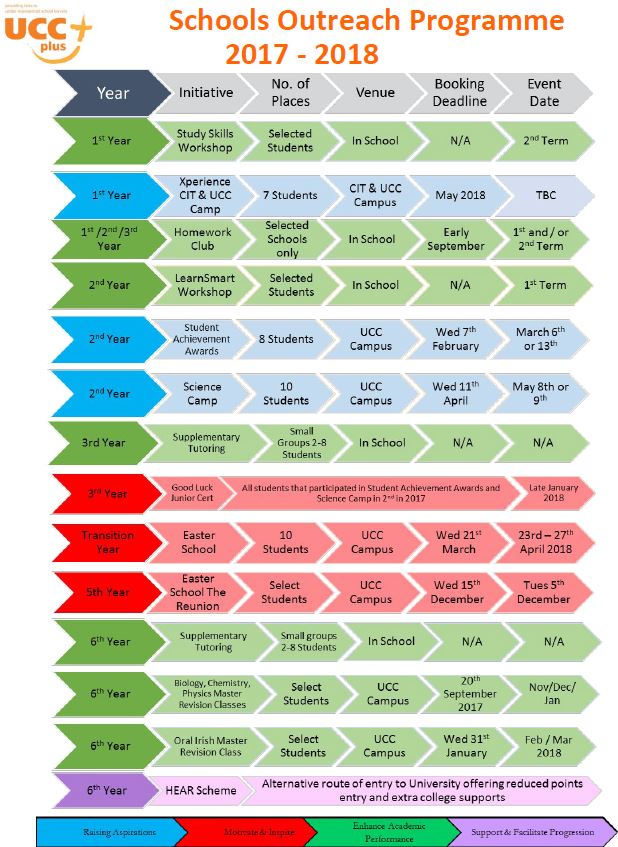 Click here to view the flyer outlining the outreach programme from UCC+
CIT Access
We are a linked school with CIT for the Access programme.
Here's a little graphic outlining the progression scheme for CIT if a student is from a linked school…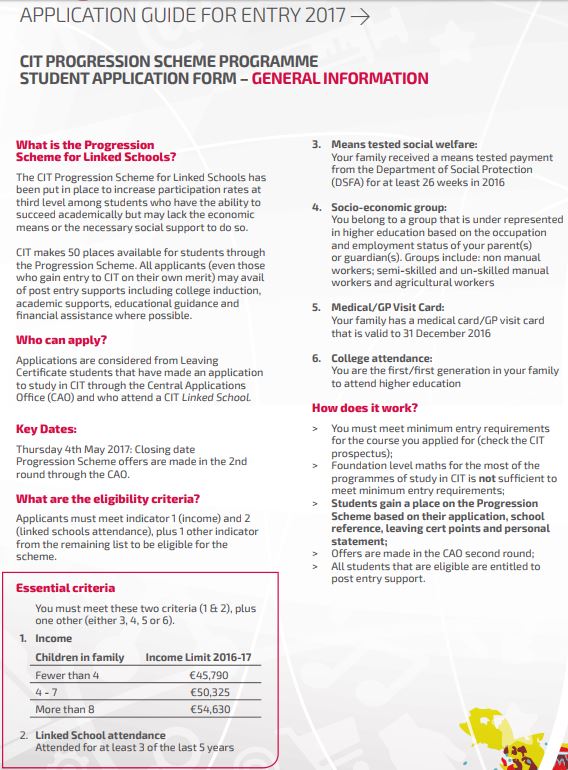 More information is available from the CIT Access page
Click here to view the full guide.